Material Requirement Planning
For managing production operations, MRP of PrismERP is the ultimate platform for efficient business
Profit lies on accurate material planning for production and trading. But demand analysis is always a very complex process. Our solution helps you for accurate production planning, scheduling and inventory control system to manage efficient & deals with manufacturing processing company.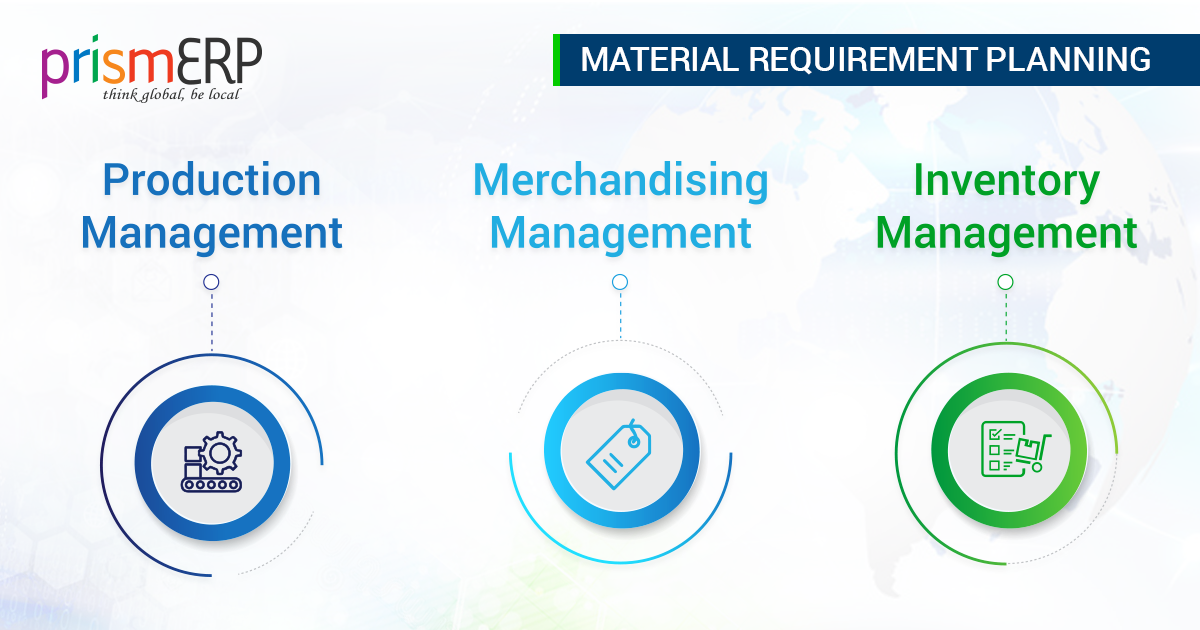 Flexible Solution
System is flexible for configuring required raw materials for a finished goods and also flexible for configuring section wise input raw materials, output section product and production planning.

Economical Ordering
Production wise material tracking, section wise material issues and consumption, everything becomes easy and ensures that economic order quantity is achieved for all ongoing work orders.

Time Efficient
Automatically required raw material calculation and booking for purchase based on production planning makes production process efficient.

Control Over Inventory Level
Real time stock up date and raw materials assigned for production as well as consumed makes a well control over inventory in the ERP system.

Proper Raw materials Allocation
Material planning gives a picture of capacity utilization and allocates correct time to products as per demand forecast of business.

Minimize Low & Over-stocking
Easy determination of low and over stocks so that order never failed to manufacture in time and deliver/ship to clients.

Work & Production Planning
Helps the merchandisers in determining delivery dates for final products dispatch and production manager can prepare a production plan based on shipment scheduling of business.

Materials Issue Report
Reports all the materials related issue to the company or to the production department whether the materials are properly entered into the company, amount of materials stocked up in the inventory of business all can be easily reported via reporting tool.

Materials Consumption Analysis
Visualize the overall materials that has been used up or consumed for the production of goods so that actual usage can be easily reported to the head person and analyze of not getting wasted.

Production Order List
Number of products or goods that has been produced from the factory of business and the order received from buyers all of these can be listed in a reporting format of ERP system so that proper anlysis can be done of the production goods.
Piecewise Production
Control the overall raw materials, cost of goods sold & number of production quantity, overall expenses as well as number of employee cost, and other costings required for overall piece production.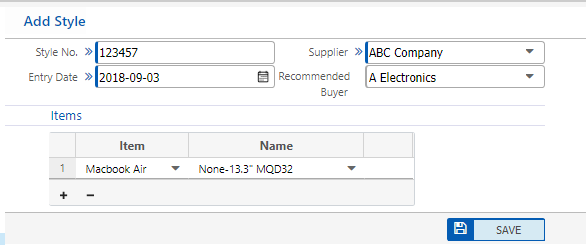 Style Configuration
Develop the style of particular units or piece of sample goods as per the vendor requirements before proceeding for work order
Line & Floor Management
Through the MRP Solution, production process can be performed line wise as well as floor wise goods production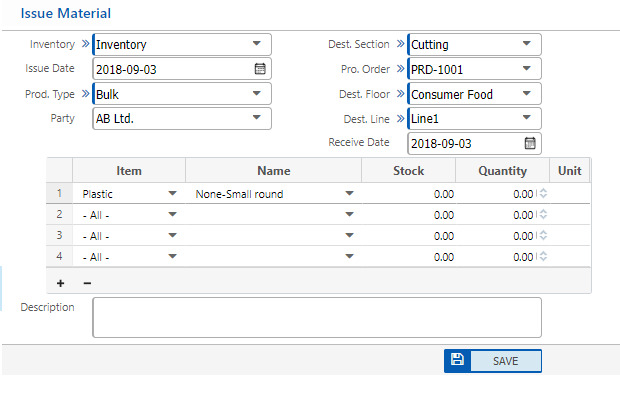 Materials Issue
All the amount of materials required for production that are being estimated will be issued along with the quantity required for production in the factory.
Materials Consumption
Track out the overall consumption process i.e. how much of materials consumed in a production for shape, design as well as cutting. It also tracks the left over materials after processing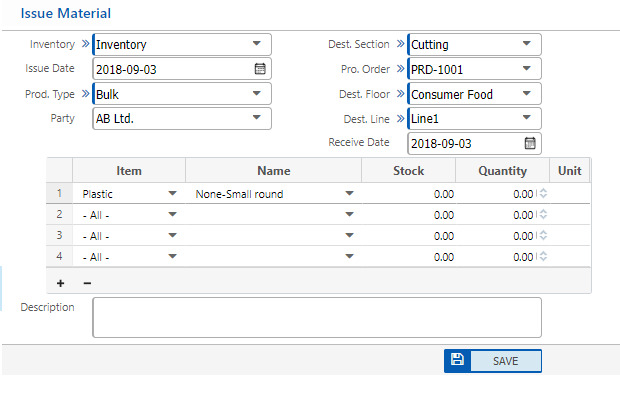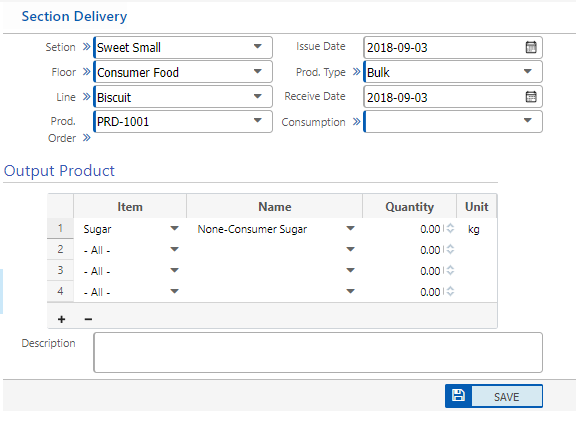 Section Delivery
After Issue & consumption of materials, section wise delivery process starts and each section acts as an inventory. Note that COGS and all other costs are calculated as well
Section Transfer
Section wise production transfer can be opted from one inventory to another inventory or from one branch inventory to another branch inventory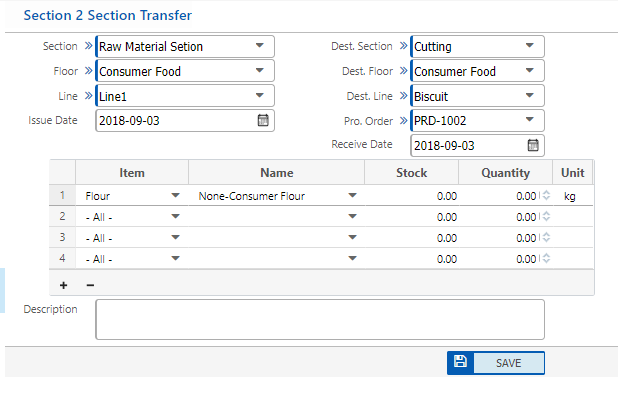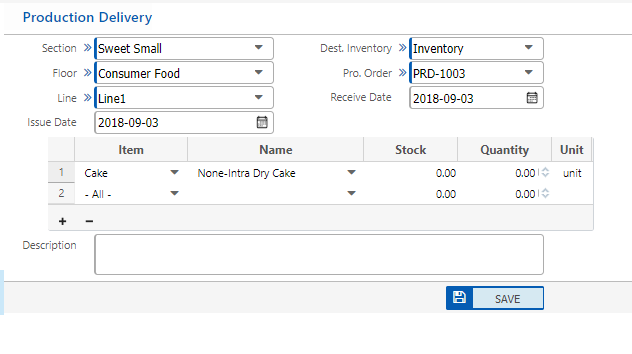 Production Delivery
Manage up final production process delivery. When the final product is ready in the section, the product is delivered from the section to the main inventory

Schedule a Live Demo
Go for a free practical demonstration in order to experience the user friendly platform of PrismERP