Integrate PrismERP with any other system any per your demand
PrismERP integration tools allows data collection, warehouse management, commerce system (e.g. woo commerce) and all other systems to integrate very easily with the ERP system. With the help of API, third party application can also be connected with the system.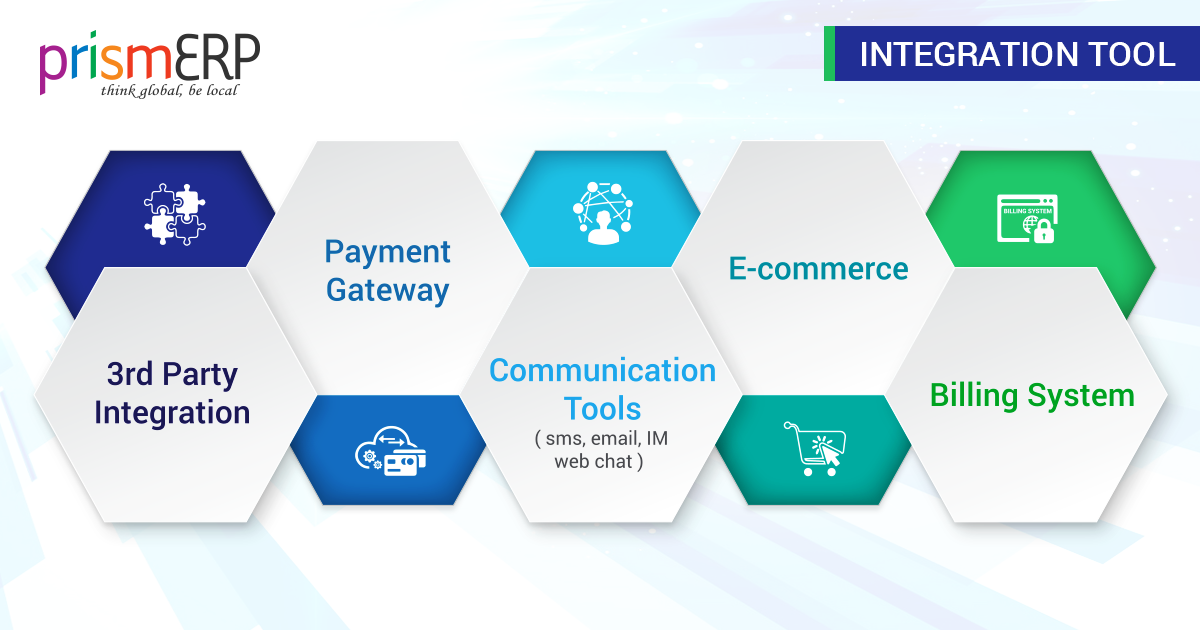 3rd Party Applications
Integration tool allows you to integrate third party application with PrismERP.

One System Multiple Platform
With help of integration tool you can manage multiple platform like Android, POS, E-Commerce from single Prism System.

Data migration
Helps to migrate your existing business data which makes your life easier and more productive.

Schedule a Live Demo
Go for a free practical demonstration in order to experience the user friendly platform of PrismERP