Help you reduce your backup cost using the 3rd party storage like Google Drive
Assertively predominate team driven partnerships through web-enabled users. Globally enhance accurate niches after 24/7 paradigms. Uniquely e-enable clicks-and-mortar best practices.One of the best back up service you can ever want for your system.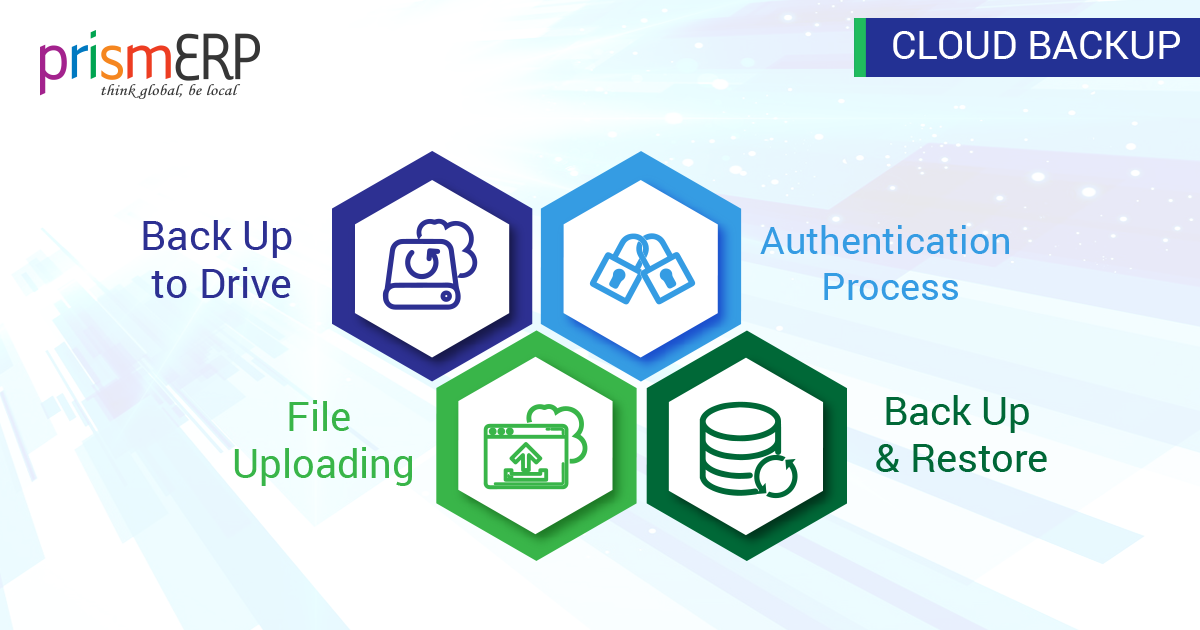 Back up To Drive
Takes down all your data to the drive from the system.You can configure the path source from where the data files will be transferred to the system.

Back Up & Restore
You can restore all your old data directly from the system by assigning the number of days or time period of previous data which are required.

Upload Files To System
With the cloud back up there is an easy way to upload your data zip files from the computer to the system.

Authentication Process
Authentication and verification is a must for the amateur or first time users for proper validation as well ensuring secured backup process by originating a google drive ID.

Upload Files from 3rd Party
From the Cloud backup system, you can easily upload files to the list from the other system such desktop or Laptop or personal computer. Making sure that the files should be compressed or in zip format.

Schedule a Live Demo
Go for a free practical demonstration in order to experience the user friendly platform of PrismERP