An Integrated application that helps your business to fist in the hand

Real-time Data Collection
ERP system means product collection, management distribution and billing etc. all these work process easier by collecting real time information & accurate data. You can take order, voucher, check and claim by using real time customer requirements.

Track Location
Make your business trustworthy by tracking employee location which includes collection data, order, doing strategy or survey which is just perfect for any business

Any Point Access
While application usage from anywhere, any place, any location you can maintain a good relationship with customer by setting a meeting schedule, taking survey or doing any other activities according to customer requirements and quick responses from any place.

Product Strategy
In remote place before taking an order or service you need to know product stock or services availability. ERP application will solve your this problem by checking product stock, product warranty before taking claim or service availability from any location.

Field Attendance
PrismERP android works as an attendance device too. Employee can give his/her daily attendance entry from any workplace with their location position. Also featuring the provision of applying certain day or days leave from the application and check leave status.

Remote Workforce
Any urgent access to the main center point of system while traveling can be easily managed and grant access from any remote place. It will do the urgent responses to customer quickly even in rural areas so that business troubleshooting becomes lesser even in crucial stage.

Greater Productivity
To set a good communication with customers and employees, PrismERP android is a perfect choice to help increase business growth. Real time and accurate data capture helps any business to improve at a quicker rate. Every stage of business complex can be maintained very quickly and easily from the application.

Stock Checker
Through Android application it is very easy to check all the business stock or product stock from any place or anywhere so that you always stay up-to date with the product analysis.

Cash Receipt
Control all the business transaction voucher and see all the overall summary of transaction from the android application which makes you feel work in any environment or from any place as well as faster response.

Work Order Process
Smart way to make work order even from the PrismERP android application so that from any place or destination you can manage all the business working easily with the mobile application

Warranty Checker
Through android application you can easily check warranty of goods for business as well as claim to the vendor for the return goods easily so that work process becomes easier in application.

Cheque Receipt
From the android application of PrismERP cheque processing becomes very easier. In any emergency case from any destination through the android application cheque generation for any business purpose is easier
Online/Offline Support

Automatic Data Sync To Backend

Rapid Search

Inventory Stock Managment

Product Management

Work Order Management

Voucher Collection with Attachments

Warranty Checker

Warranty & Non-warranty Claim

Service Billing Management

Sales Target Management

Collection Target Management

Location wise Attendance Entry

Employee Tracking

Leave Management & Balance

Employee or User Portal

Schedule a Live Demo
Go for a free practical demonstration in order to experience the user friendly platform of PrismERP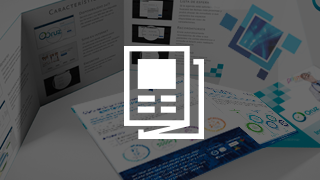 Everything you need to know about PrismERP Mobile Application
Mobile ERP application has gained a lot of momentum in the business industry at present days.