Offers an advanced IT system that can transform traditional government to e-government
PrismERP provides an excellent open-ended platform which fulfills all the needs and up-to-date challenges of government office. Our system is highly secure and integrated to help in inter-departmental decision-making process.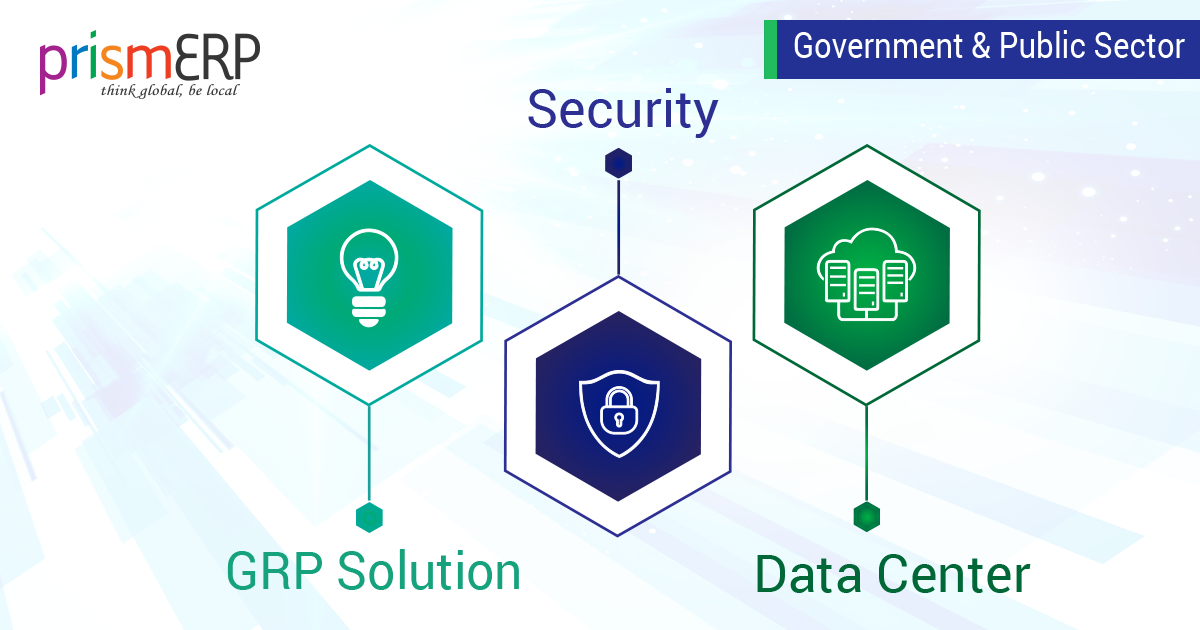 Effective Operations
The ERP solution ensures smooth operation of policy making and monitoring.

E-Governance
E-Governance through ERP solution brings efficiency on the whole system through fast and easy processing of task.

Public Service
ERP system creates a culture of accountability in the country.

Transparency
The ERP system promises and provides citizens the ability to hold the authority bodies accountable.

Security
Protect the government authorities from intruders, hackers and unauthorised entity.

Modernize System
A modernise system achieved by the ERP system will help government to stay up to date with global infrastructure and latest technology.

GDP Growth
An ERP based system operates task in a faster and error-free manner which helps increase the economy rate.

ERP Turnkey
An ERP solution combines with software, hardware, network, Data Center, training, security implementations etc.

Integrated ERP Solution
An ERP system combines with additional custom modules required by the government along with common departmental solutions.

Call Centre Solution
PrismERP helps government to establish call centre integrating with ERP system for their interior and exterior services.

Schedule a Live Demo
Go for a free practical demonstration in order to experience the user friendly platform of PrismERP