Everything You need to know about PrismERP Mobile Application
When you think about managing your business instantly from anywhere around the world, you will be expecting a platform through which you can access from any location and keep track of your business.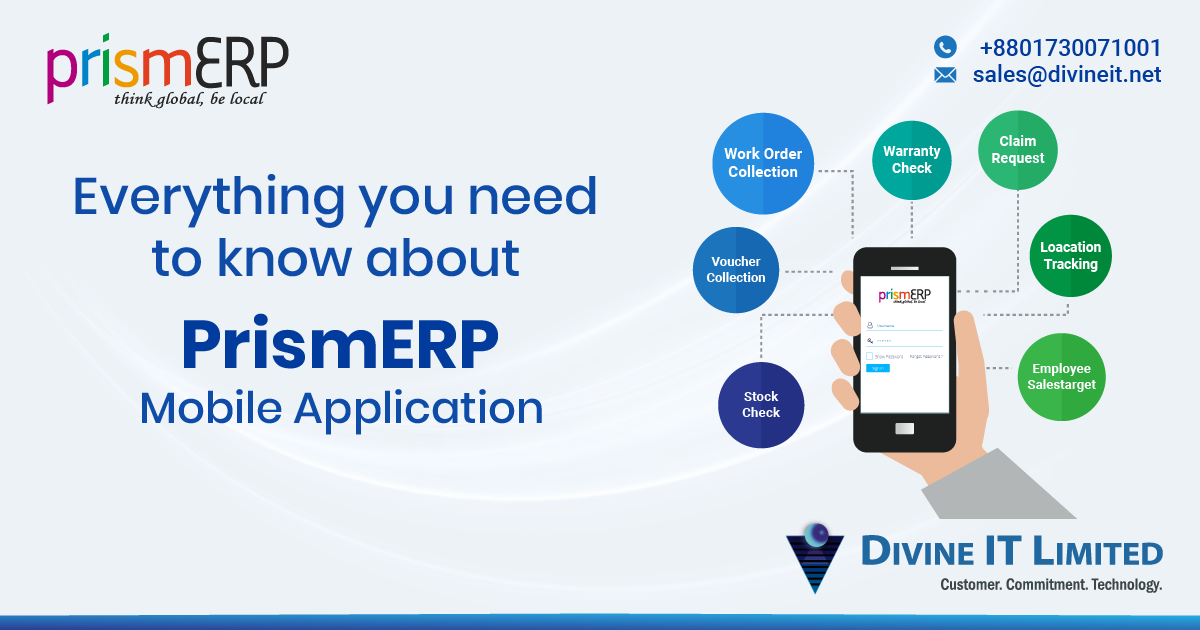 Mobile ERP application has gained a lot of momentum in the business industry at present days. From the business perspective, a device which can be used to track the whereabouts of employees and follow the day-to-day business activities are crucial. An integrated mobile application can produce real-time data which is a requirement for business personnel who works remotely. Additionally, a mobile application is essential to track workforce by tracking employee activity status, attendance, location, task status and many other workforce data.
PrismERP is such an enterprise resource planning software which has been designed as an independent platform supporting all kinds of device or system.
Benefits-
PrismERP mobile application is built to offer the comfort of using an ERP application on hand-held devices such as smartphones, tablets instead of a fixed location. The mobile application increases mobility within the business operations thus enhancing productivity.
PrismERP mobile application enables its users to be informed at all times making it an ideal mobile ERP application of streamlining communication through collaborations and sharing of information.
Technical advantages-
PrismERP mobile application is an entry level application developed with easy accessibility and user interface. The application is designed for improving instant productivity of your business from anywhere with real time data information. The mobile application of PrismERP is connected with the backend ERP system through which real time data information will be provided in the application dashboard. With this application, employee or field workers can deliver their core working data or business data from any location which will be visible into the backend system to the administration. Managing ERP in mobile application has created tremendous opportunities for an employee or sales person to get adapted with the fast-paced market environment. This will help to achieve better business productivity & improved communication in this competitive market environment.
Features:
Work Order:
With the work order, sales person or users can instantly generate or receive business work order of their clients through the PrismERP mobile application where they can check out the product stock, total price, quantity of order, date of order etc. Users can also generate offline work order when there is less availability of internet which will be automatically synced into the work order list as soon as the internet is available. (Note that sales person or an employee can only generate work order but the approval needs to be completed from the backend system by the team head, manager or HR admin).
Inventory/Stock
From the mobile application, users can get a clear insight of overall stock information where all the names of the items, products along with quantity and price are visible. Users can also check undelivered product status whether it is pending or approved. This allows the salesperson or the employee to stay up-to-date with the stock availability and if they are able to supply goods or materials to the customer while working remotely.
Sale Order List
From the mobile application, employees or users can check out the order list with valuable information. The option allows to get updated and clear analytics of total sales list whether approved or pending from anywhere by accessing through the mobile application.
My Target
My Target feature refers to all the sales & collection target of an employee or sales person. Here individual salesperson can analyze all their collection and sales target information through the mobile application and keep them up-to-date.
Customer
Users or employee of your company can add up new customers very easily and randomly through the mobile application of PrismERP.
Voucher Management
Employees or sales person are able to check out all the vouchers or receipt of particular sale orders from the mobile application. This provides better accessibility while off-site by reducing the burden of carrying a laptop or other hardware. This allows users to be highly responsive in their communication especially for sales representatives. They can instantly check out the vouchers as well as the list of all vouchers from the mobile screen. Any type of document attachment is possible for a specific voucher from the mobile application.
Cheque Receipt
The unique cheque receipt management feature allows users to collect all the cheque from clients instantly which can be operated and managed in the mobile application as well. Through the mobile application, a sales person or a management user can instantly provide data into the field from any location. The cheque payment entries can also be provided through the application which will be generated and forwarded into the approval list to the management for approval.
Claim (Warranty & Services)
Mobile platform of PrismERP allows users to generate claims for different services or warranty services of products. Claiming includes both warranty & non-warranty services which can be operated from the android application. Users can also check out the list of claims with information in the mobile screen.
HR Management (Employee Management)
Small portion of HR management can be operated from the mobile application of PrismERP. With the mobile application, employee or users can instantly apply for any type of leave from their employee portal of the mobile application. The admin or head of HR can also check out the total number of pending or approved leave application list immediately from the mobile device. Users or employee can even attach a document (for example prescriptions, medical certificates, other documents etc.) or images indicating particular reasons for applying emergency or sick leave.
Location Post / Attendance
It is one of the primary features of PrismERP mobile application that allows to track specific employee or sales person's location outside of the workplace. Employees or sales person can post their location through the location post option where the application will automatically detect its location in global map with clear address information. Not only that, an additional feature of publishing attendance from geo location or from remote areas can be posted simply by activating the attendance post option with location. From the backend system, the management or admin is able to get a clear picture of all employee location records list with time, date & location.
Compatibility-
Currently mobile application of PrismERP is compatible with android platform. An IOS mobile app of PrismERP will be available for all the users very soon.
Contact Us

+88017 3007 1001

sales@prismerp.net
Visit Us

Head Office
F. Haque Tower (Level 7), 107, Bir Bikram CR Datta Road, Dhaka-1205, Bangladesh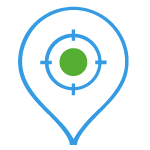 STP
House 29, Road 12, Sector 10, Uttara, Dhaka-1230, Bangladesh