Smart notification system will help you stay alert and active in ERP system
System notification allows you to show all the work related pending or notifies you about your situation of your features or modules whether any work order, vouchers or any system related works are pending , whether update is required or not.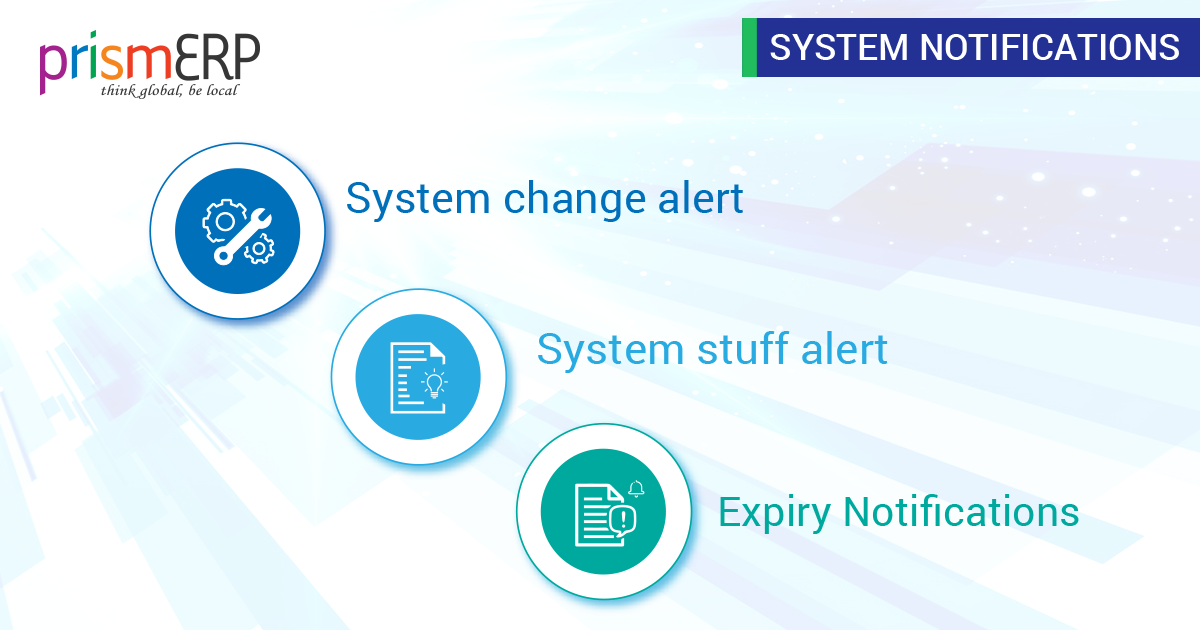 Notifies your system stuff
You get to see the brief notifications regarding what things are pending or any system information or any modules related brief or working.

System Change Alert
Many notification might come for system changes or updates. Application will automatically remind you or notify you about the impact or changes in the system.

Expiry Notifications
PrismERP notify administrators on license and support expiry, availability of new versions.

Schedule a Live Demo
Go for a free practical demonstration in order to experience the user friendly platform of PrismERP