Providing the ERP application for your better business service
PrismERP has the greatest strength to deliver the best business productivity solution for automotive industry. Our software is very easy to use and can manage all the complex process of business for achieving maximum profit.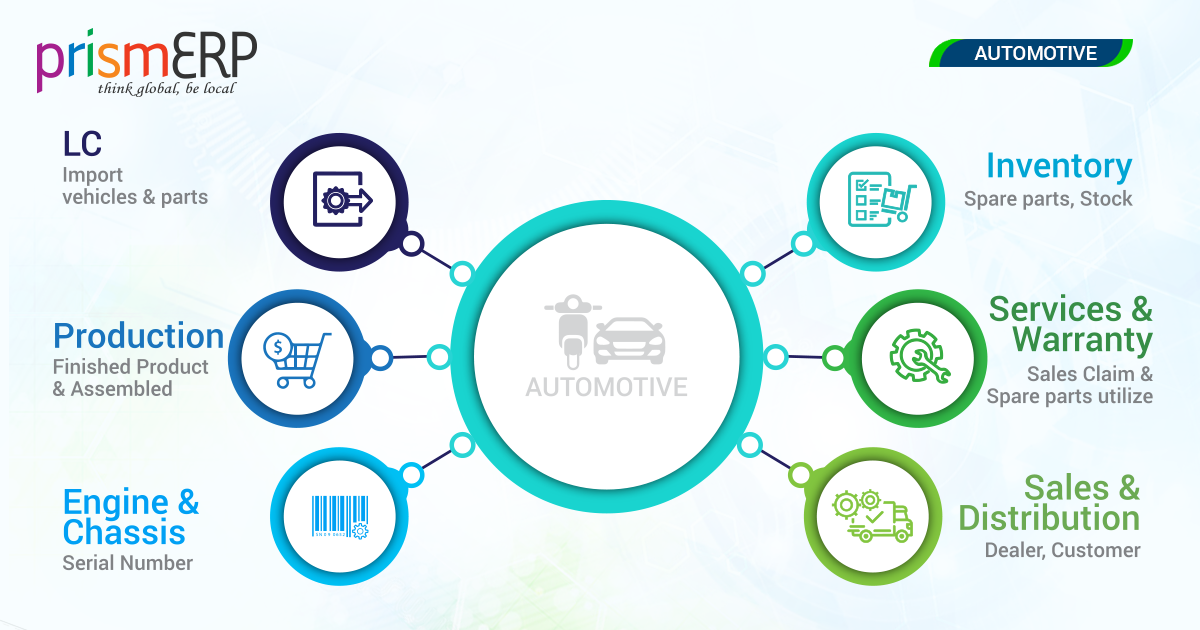 Flawless Enterprise System
Platform provides a user friendly ERP system which will makes tedious business operations easier and well maintained.

Stable Supply Chain Management
The service and features provided for this industry is well designed to oversee proper flow of goods and services. From the origin of goods to its consumption- every aspect of supply is maintained by a seamless process.

Trustworthy Customer Relationship
The bond between customer and the company, is made stronger by providing good service at all time. Responsiveness and meeting expectations are the main objectives of building trust; which is achieved by an effective ERP system's robust infrastructure.

Engine Chasis Based Warranty
The system for this particular warranty type ensures if an automobile is eligible for servicing or not. It searches for the warranty code of the engine and delivers the service according to the condition.

Just In Time (JIT) Delivery
Just in time delivery option is a strategic inventory management which is often employed by automotive companies. This feature helps reducing and controlling inventory costs of an automotive company.

Branch & Central Control
A central ERP system controls all the branches, projects which help to achieve the business goal and be compatible with world's latest technology and manage all the business revenue from different branches.

Transport Authority Registration
Process of registering vehicles is an extensive process provided in this platform. Users can directly register any automobile to the government transport authority by this ERP software.

Service Center Management
Service center management system maintains the checklists of automobiles and provides services to each automobile that needs servicing

Instant Notifications
Instant notifications are given to alert for low stock levels so that the stock levels can always be updated reducing the chances of shortages.

Detailed Product Display
This feature is a marketing tool which aims to display automobile products to the customers and data are collected and managed by the ERP system.

Import Management
The management system smooths the communication between the two parties during the shipment process. It also guarantees smooth delivery with all tax and fee payment operations flawless making the import cycle uninterrupted.

Spare Parts Inventory
Proper maintaining of spare parts in the inventory, their bar codes, warranty codes and calculated data of each product is preserved by this system.

Schedule a Live Demo
Go for a free practical demonstration in order to experience the user friendly platform of PrismERP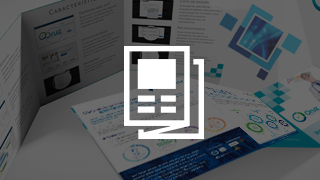 At a Glance
Go through all the overall features & solutions that are being covered in this industry by PrismERP
Read More