Create or customize report yourself and reduce higher cost of report generation
You might require to build custom reports from your ERP system. PrismERP Report Engine will facilitate to generate custom reports as per your business demand and by reporting tool you can see all the details transactions of your accounts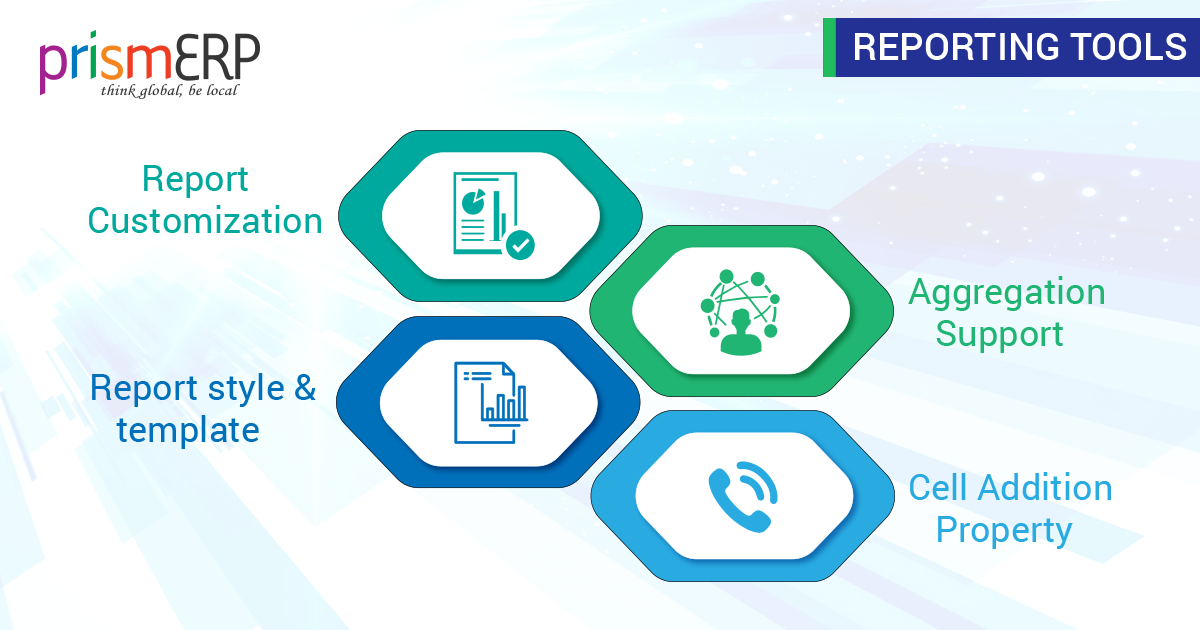 Simple List Report Generation
PrismERP users can create simple list report with their required data from modules of system. It is easy, simple and user friendly.

Grouping Support
With PrismERP dynamic report generator tool, you can create custom reports with custom grouping of data, which is very useful to view any kind of reports from any perspective. You can add serialize grouping and multiple grouping on your customized report.

Aggregation Support
User can create and view different types of aggregations on their required data. PrismERP report generator allows three types of aggregation i.e. aggregation on tables, aggregation on groups and aggregations on multiple groups

Cell Property Addition
PrismERP Report Generator allows addition of cell property through which you can add styles, cell formats. Beautification on views of individual data is on your hand through this feature.

Formatting Javascript attribution
Formatting any attributes like dates, strings,numeric values are so much easy in PrismErp Dynamic report generator. Which gives you a scope to create reports with dynamic data formats.

Schedule a Live Demo
Go for a free practical demonstration in order to experience the user friendly platform of PrismERP