Independent platform that covers the overall process of Buying House business
A unique solution for keeping track of every order with proper follow-up and covers complete life cycle of merchandising. Starting from sample development, style library, online inspection by buyer's QC, purchase order tracking, final inspection, compliance till the final shipment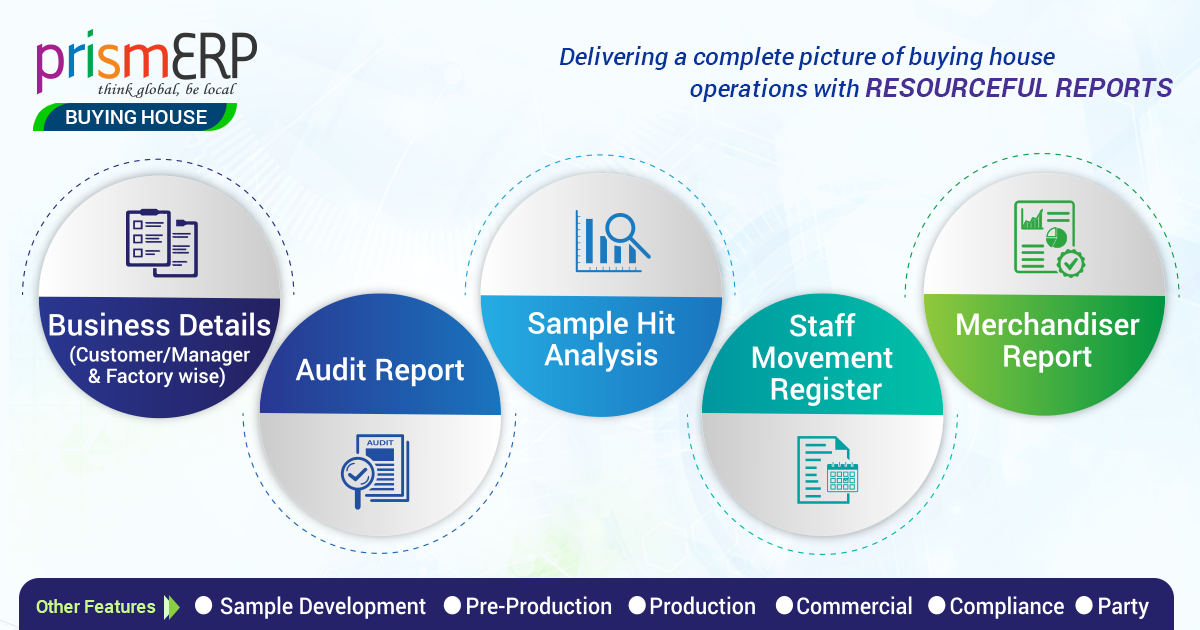 Easy Tracking and Monitoring
Tracking of distribution, production, sales and inventory activities are easily followed by an ERP system. A total record of manufacturing and distribution of products can be monitored effortlessly

In-Time Delivery
ERP system ensures deliveries within time of products as the total manufacturing procedure is pre-planned beforehand.

Verified Compliance and Quality Control
The ERP service maintains the regulatory compliance and ensures quality by taking into account the guidelines of the authority.

Precise Order Tracking
The ERP system oversees both way order placements, be it purchasing from a vendor or selling to a client. The delivery of orders are tracked with a device which can locate the vehicle or the shipment sent to a particular location.

Appropriate Sample Development
Maintaining the requirements of the client, production of samples are made easy using PrismERP. Required materials needed for the production, amount of items and their categories are neatly arranged in the ERP system which eliminates any ways of error in sample development.

Excel Type User Interface
The interface of PrismERP buying house module is an excel based interface which makes data input and management easy and doable.

Easy Merchandising
Easy manufacturing of a product, pricing a product including all it's features correctly is done by the merchandising system of PrismERP

Merchandising Management System
Multiple series of modules are designed to manage the merchandising functions of buying house companies. Data maintenance, purchasing of materials, sale of products and distribution- the whole retail cycle is managed by this solution.

Order Tracking System
Order tracking solution handles order entry details, status of orders, delivery time. The whole cycle of order cycle from the compilation of back end products to its hand over is tracked flawlessly through PrismERP.

Commercial Management
Mange your commercial works from Received master L/C from the buyer and issue back to back LC to the Supplier and manage all transactions, expense, costing, payments nevertheless local or foreign area.
Solutions
ERP Solution

MMS Solution

MRP Solution

Commercial Solution

Procurement Solution

Supply Chain Management

Schedule a Live Demo
Go for a free practical demonstration in order to experience the user friendly platform of PrismERP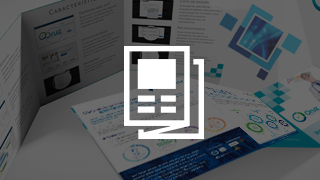 At a Glance
Go through all the overall features & solutions that are being covered in this industry by PrismERP
Read More