PrismERP makes the travel agency business fast and secure with GSA solution
PrismERP is an easy integrated solution for managing entire Airlines GSA business.Our robust system provides solutions for various departments of GSA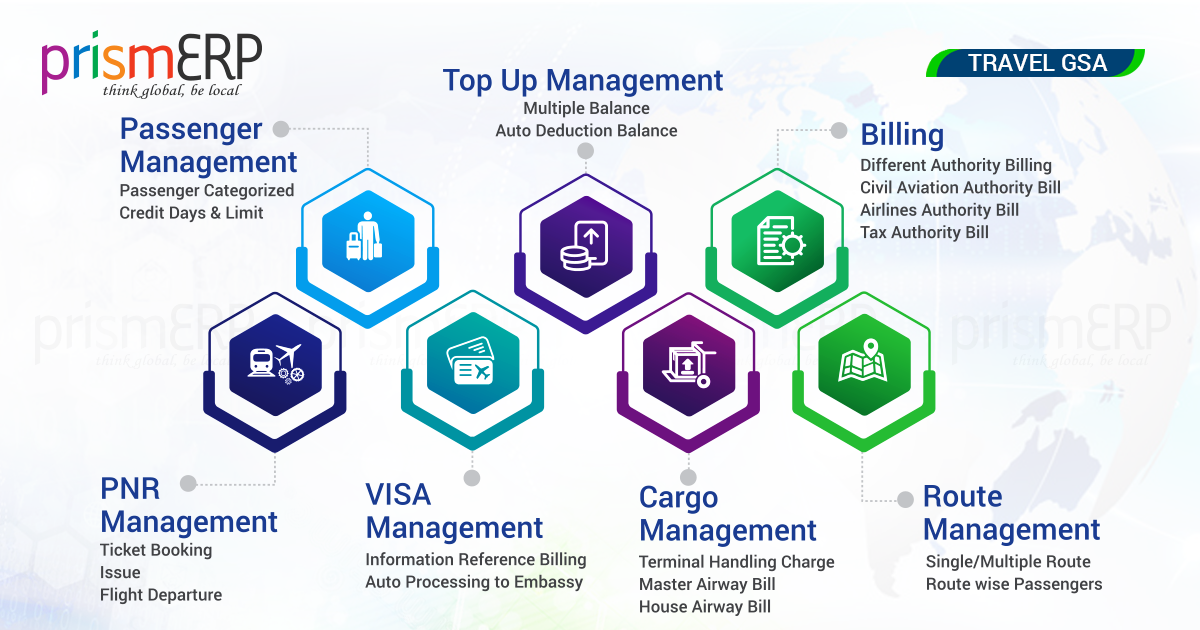 Accurate Accountability
The task of accounting for various financial operations becomes hassle free by the ERP system where you can handle all the financial transaction easily.

Effective People Management
ERP system manages the complete HR system of a business that can help to manage the employers easily by tracking their profile, attendance leave policy, salary generate etc.

Online Booking and Payment
An ERP system handles varieties of online business procedure that includes the buying or airlines ticket through online process via PrismERP.

GDS Integration
For ensuring the air traffic control while buying tickets of any airline industry,ERP system directly integrates with GDS (Global distribution system) which helps to ensure proper legal ticketing method to every travel agency.

Airline Integration
Most of the airlines company can be directly integrated to the ERP system via 3rd party system so that travel agency business process becomes easy to sell tickets to the customer.

Centralised System
A central ERP system controls all the branches of airlines agency and that helps to achieve the business goal and be compatible with world's latest technology for safer business.

Reduced Operational Cost
Calculate all your business expenditure, effective operations, ticketing selling with a robust ERP solution so that you can analyze and can reduce operating cost to make your business more profitable.

PNR Management
PNR which will contains the details of air passenger including booking date route, departure date etc & also can manage PNR with accounting.

Cargo Service Management
PrismERP will be able to manage Cargo Service with SSC, THC, MAWB, HAWB and creating liability automatically to CAAB, Airlines & Tax Authority.

Visa Service Management
PrismERP helps the user to manage visa service management according to invoice reference no with proper accounting both embassy and agent side.
Solutions
ERP Solution

Visa Management

Passenger Management

Cargo Service Management

Service Billing Solution

Ticket Booking Solution

Schedule a Live Demo
Go for a free practical demonstration in order to experience the user friendly platform of PrismERP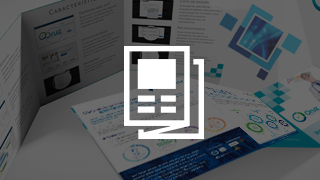 At a Glance
Go through all the overall features & solutions that are being covered in this industry by PrismERP
Read More