PrismERP helps to minimize sales distribution cost and increase of resource utilization in Wholesale distribution industry
Our ERP central database system can allow every department of a business to store and retrieve information in real-time.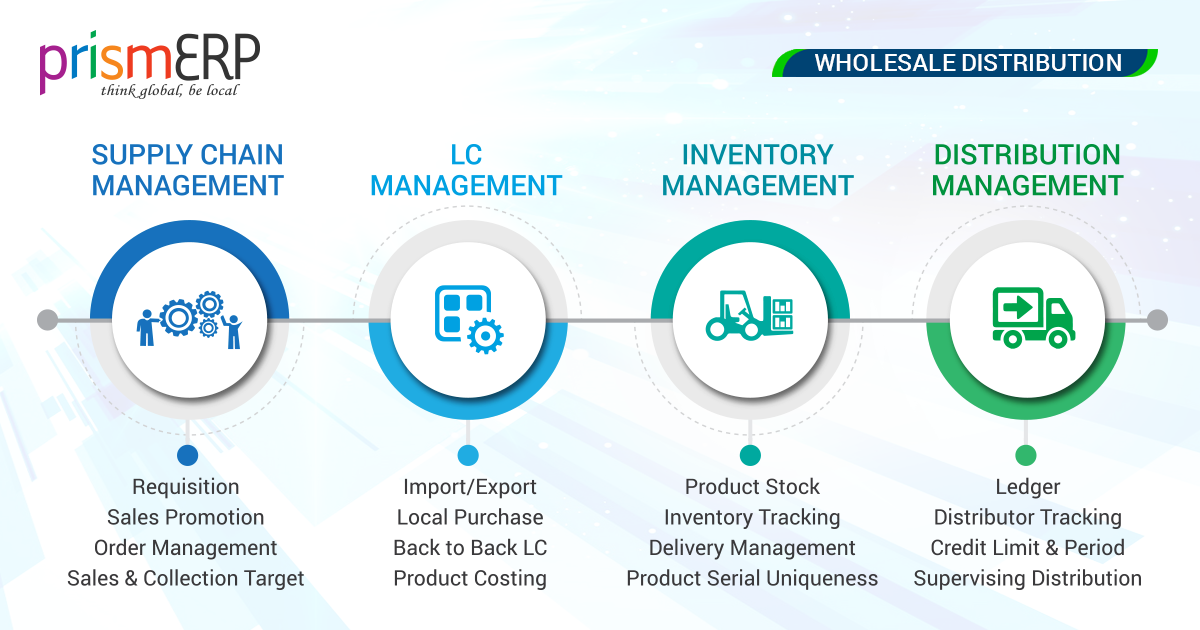 Clear Visibility of Profit and Loss
Calculate profit, loss and display cash flow statement as soon as the sales, purchase done or a product entered in the inventory in order to have accurate financial recording of business.

Distribution Management
ERP system automates most of the distribution process in order to make the business smart. Process relates with account, fleet process for shipping of goods, good receivable note, goods delivery etc.
Efficient Party Management
PrismERP helps the user to manage parties such as retailers, wholesaler and distributor and manage accounting transactions of parties. Party ledger let you to track transactions of vendors and customers. With party balance and sales vs collection reports you can easily identify the defaulter party list

Guaranteed Supply Chain Management
Ensure the complete cycle of supply chain starting from salesman, distribution, resellers up-to the finishing product and goods delivery. ERP system can handle the full cycle very easily and faster which will increase business growth.

Smart RMA System
Smart RMA helps you to claim for the products or goods that are being defected damaged or wasted which will help you to deal with customer easily for business and the claims can be directly done to the vendor via ERP system.

Branch & Central Control
A central ERP system controls all the branches, projects and point of presence (POP) which help to achieve the business goal and be compatible with world's latest technology as well keeping proper communication with all the branches.

Mobility
Mobility includes the easy access of ERP application through mobile such as ordering goods for home delivery, payment slip of goods and many more. Easy access to see each and everything in mobile.

Inventory Management
PrismERP has an complete inventory management which handles inventory serial, inventory planning and forecasting which is absolutely helpful for business growth of distribution industries. Inventory monitoring is possible with real time reports of overall inventory process.

Quotation Management
To Create and Process or Display Sales Quotations, Receive quotations and comparing quotations PrismERP's quotation module is important for wholesalers and distributors to make sure the deal of goods are done accurately.

Goods Transportation
Tracking the goods transported to the retailers, parties from the ERP so that the business stays under track and deliver the goods in proper place and tracking the location.
Solutions
ERP Solution

Distribution Management

RMA Solution

Supply Chain Management

Inventory Control

Schedule a Live Demo
Go for a free practical demonstration in order to experience the user friendly platform of PrismERP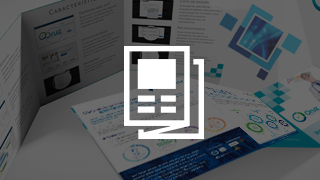 At a Glance
Go through all the overall features & solutions that are being covered in this industry by PrismERP
Read More