Garments ERP in Bangladesh
Great opportunity to solve all the complicated issues related to RMG industry and maintain proper business procedure
PrismERP delivers robust ERP solution for RMG industry. Our software can manage all the automated business process easily and allow to fulfill your demands.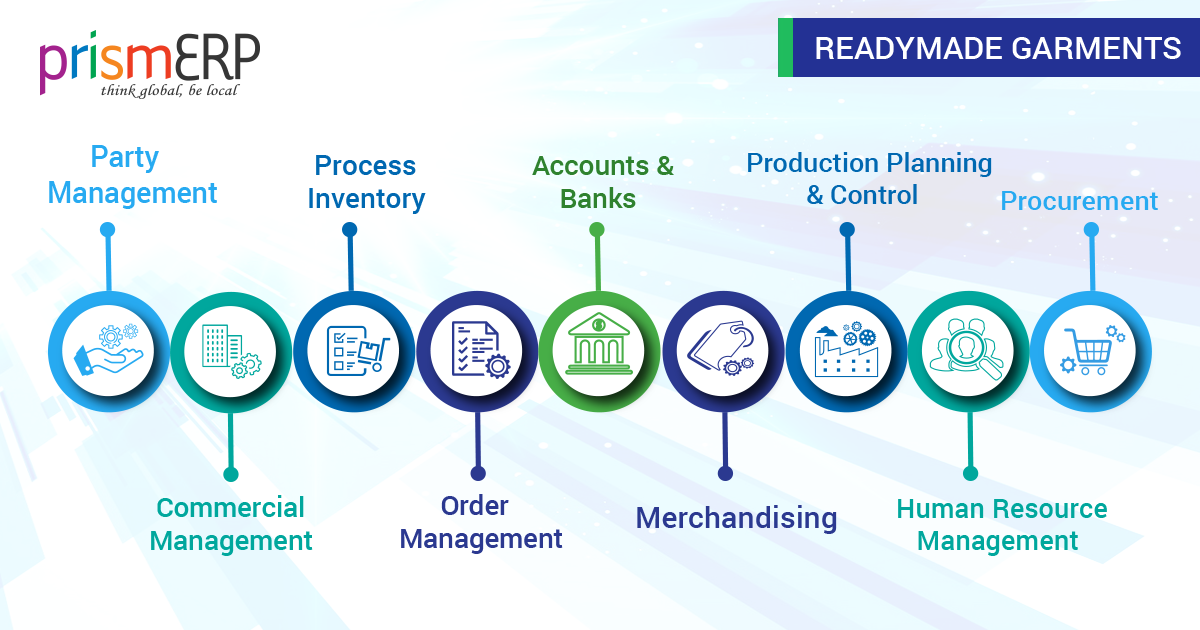 Easy Tracking and Monitoring
The tracking of products , material production, goods management and their selling, every production based operation is monitored by this ERP system.

Timely Delivery
The delivery procedures are maintained by the ERP system which eliminates any physical input creating quick delivery service.

Verified Compliance and Quality Control
To receive delivery orders, the quality of service and compliance verification is a necessary step which is easily done by PrismERP's well constructed system.

Precise Order Tracking
Precise tracking of products from it's manufacturing to its delivery is maintained by the system. Using PrismERP- the number of orders, maintenance of delivery time and date based on the order number is made possible.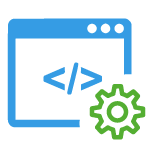 Appropriate Sample Development
Sample development procedure becomes easy when the manufacturing of the samples are done in accordance of the datas received from the clients. Each and every requirement of the client is met in a systematic way by the use of the ERP system.

Excel Type User Interface
The interface of PrismERP buying house module is an excel based interface which makes data input and management easy and doable.

Easy Merchandising
Easy manufacturing of a product, pricing a product including all it's features correctly is done by the merchandising system of PrismERP

Merchandising Management System
Multiple series of modules are designed to manage the merchandising functions of buying house companies. Data maintenance, purchasing of materials, sale of products and distribution- the whole retail cycle is managed by this solution.

Order Tracking System
Order tracking solution handles order entry details, status of orders, delivery time. The whole cycle of order cycle from the compilation of back end products to its hand over is tracked flawlessly through PrismERP.

Commercial Management
Managing commercial works from received master L/C from the buyer and issuing back to back LC to the supplier and manage all transactions, expense, costing, payments in local or foreign areas are handled by commercial management solution of PrismERP.

Schedule a Live Demo
Go for a free practical demonstration in order to experience the user friendly platform of PrismERP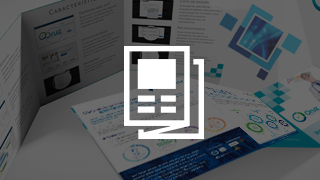 At a Glance
Go through all the overall features & solutions that are being covered in this industry by PrismERP
Read More