An enterprise application which is a complete operational hub for your entire business
PrismERP has innovative strategy in bridging ERP gap in the computer and Electronics industry. Our software is easy to install and it is a system that streamlines business transaction processes through automated planning, scheduling and fulfillment
A robust solution for your business
Platform Ready
PrismERP is a platform independent and ready system for your business. Easy to deploy, Easy to Learn, Intuitive and Lightweight System.
Integrated System
Forget your integration complexity. PrismERP is completely integrated with other modules and having the open options to integrate with 3rd party systems.
m-D Business Support
PrismERP supports almost every types of business by its presets. There are approximately 30 types of business are already implemented successfully.
Migrating Old Systems
Want to migrate from old traditional system (eg. Tally) to modern PrismERP System. Its Ready
Every Size Of Business
Small, Medium, Large Enterprises can acquire PrismERP because of its diversified design and pricing matrix

Every Job Role
PrismERP Meets demand for CEO, COO, CFO, CIO, CTO, CMO

Every Type of Industry
PrismERP Addressing Trading, Distribution, Manufacturers, E-Commerce, Governments and rest of all
SOLUTIONS YOU MAY LOOK FOR
PrismERP has versatile core business modules which are capable to manned & manage administrative managerial business propositions entirely & centrally
- Cloud based
- High end
- Cluster supported
- Supports any database
- Deployment in any Platform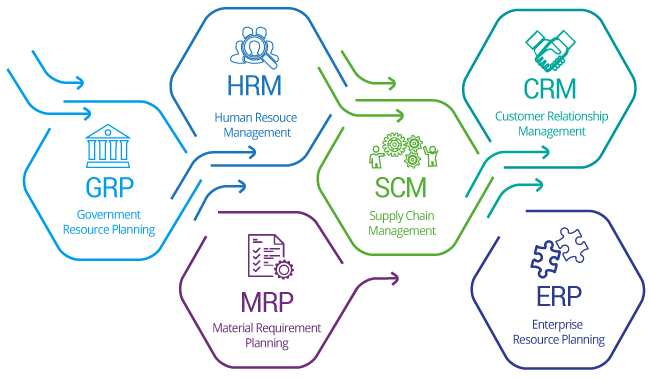 Schedule a Live Demo
Go for a free practical demonstration in order to experience the user friendly platform of PrismERP P Series