Merchandise Management System
Proper follow-up of order life cycle from sample to shipment of goods and make sure everything is on schedule
Manage your merchandising business from starting of order upto shipment process with this smart ERP solution.Besides, you can carry out necessary information for proper accounting and can easily create payment or receive vouchers against the order.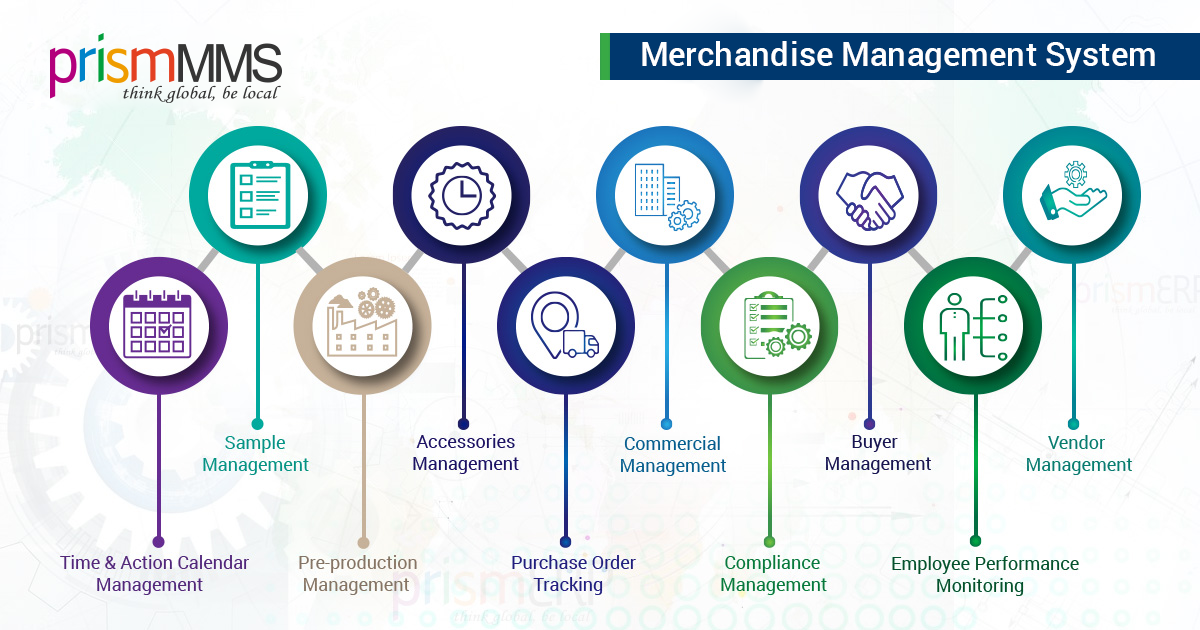 Easy Acceptance Process
Ensure compliance for the suppliers and define the order for the qualified suppliers only.

Flawless Preproduction Method
Sample and preproduction scheduling is important in RMG sectors highly for in time and quality at sample & preproduction stage.

Quality Assurance Service
One of the crucial part to manage for in time production, quality control and shipment and to control loss by avoiding penalties by the buyers.

Better Stock Maintenance
Can manage the goods stock in inventory easily from the ERP system so that there is no mismatch in calculation of goods available for business.

Multi location Operation
Business operation of merchandising can be easily managed and spread across various location. All of the branches of business can be easily handles tracked and notify from the system easily helping you to vast your business rapidly.

Price controlling
Make your way of pricing or establish your desire pricing of products from the ERP system by ensuring proper calculation of goods being produced as well as depending on market strategy the system will automatically alert for best pricing.

Management speciality
Merchandising features such as style, color, size, sub-size, serial number facilities for warranty, stock tracking or recall and lots more can be managed easily from the ERP system which attracts the overall merchandising solution.

Sale & Purchase Analysis
Analyze the overall purchase and sale order of merchandising product easily from the ERP system to ensure better business growth via reporting tool.

Stock List Reporting
Check the status of the stock of goods available in the inventory in order to ensure proper tracking of goods. Reporting includes the name of products, quantity available etc.

Production Status
Production procedure such as production date, name of the product, date of production, total cost of production, quantity of product etc. all can be analyzed easily from system & automatically generate the status of production via reporting tool.

Simplified Time & Action Plan



Commercial & Shipment Tracking

Accounts & Commission Management

Multiple Merchandiser Team Control
Factory Compliance Monitoring


Employee Movement Tracking

Schedule a Live Demo
Go for a free practical demonstration in order to experience the user friendly platform of PrismERP