Business without ERP (Problems that a business can face without an ERP system)
As time goes by, business innovation increases, strategies are developing into the new advanced level with better technologies and business process. A few years back it was the time when people use to manage all their business operations manually especially the larger organizations. They used to operate things manually such as records, documentation, the book of accounts, inventory tracking etc. Neither was there any need of a proactive sales and advertising team nor did the notion of data evaluation for market developments had ever come to the thinking of manufacturers; in all likelihood, due to the fact, the competition was once not as fierce as it is now.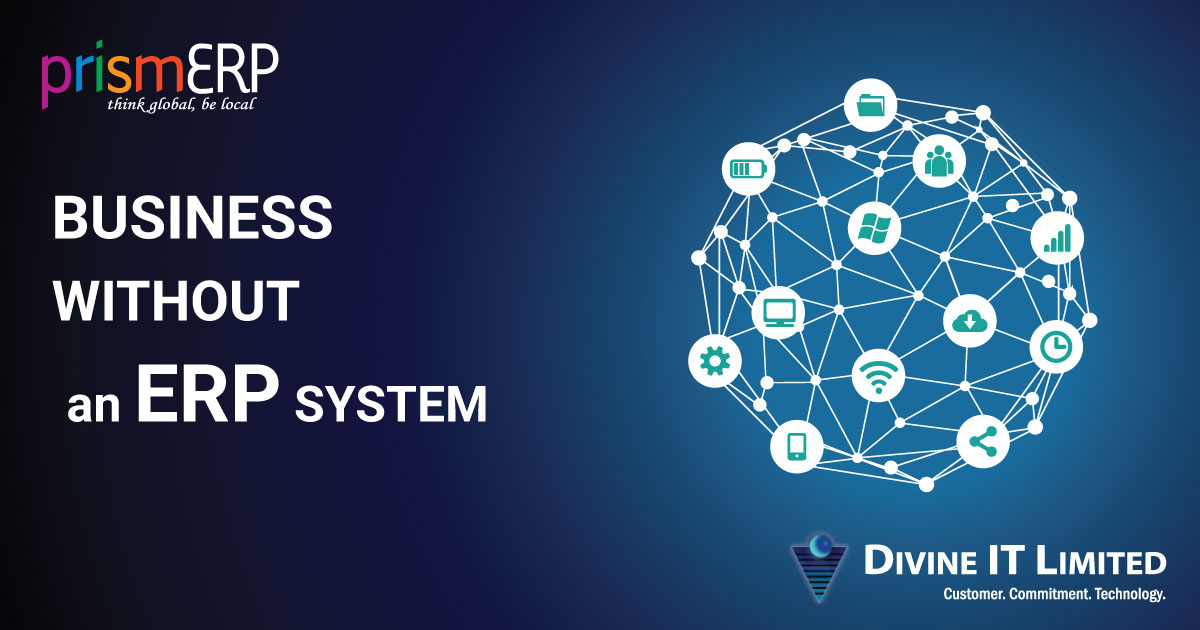 Although you can still run some of the manufacturing business processes in older methods, but you cannot ignore the fact that there are certain terms such as instant decision making, innovations, traceability functions, real-time information visibility etc. which requires to be maintained with an independent platform and cannot be adapted manually. In order to capture the business market and to give a competitive race, there shouldn't be an any better platform than an Enterprise Resource Planning (ERP).
So, what are the problems that a business can face without an ERP?
Lack of Improved Planning Methods:
It is very important to understand that the working methods were not the same as earlier and the business process has certainly changed a lot in the last 10-20 years. Services, projects are required to be managed properly in an organization and for that high-quality planning, the end to end transparency, alternatives to function projects etc. are mandatory. An ERP software will encourage you to go for proper planning method by serving pre-configuration of multiple projects function. Without ERP, it is indeed difficult to function multiple projects as the most organization requires a better UI to see the overall summary of all the maintenance and functions of projects, required materials, overall expense calculation, fundamental services. In conclusion, having a precise overview with an accurate calculation of project costs can be planned and sort out with an ERP software. Indeed, without ERP, it is difficult to perform those manually and chances of error can be higher.
Lack of Improving the Quality of Business:
Most organization aims to create a better image in a market and for that, they look to focus on the quality of their business products than the quantity. This is because the consumers are more conscious and aware of the fact that before, they look to provide full attention to the quality of the product in the market. So, it is absolutely necessary to look at the challenges of bringing superior products in the market rather than bulk products with compromised quality. Quality checking steps are essential to be maintained and tracked in each and every step of delivering the product to a consumer. Test of items, final productions, product packaging all of these need to be performed in a shorter period of time as well as controlling the quality. Any organization in reality can't face up to the market turbulence if it is not supported through ERP's environment-friendly satisfactory control.
Maintenance of Stock or Inventory:
Due to extraordinarily thin working margins, evading off waste proves to be the sole source of scooping profit. The majority of waste happens because of inventory mismanagement and loopholes in the supply chain. A system manufacturer wants to manipulate several stock operations such as incoming/outgoing inventory, shelf lifestyles, and use-by cut-off dates and file maintaining of overstock or under inventory prerequisites in order to hold gold standard inventory levels. So, if you want to keep track of extra expenses incurred in waste management, then you need to go for stock optimization with ERP's compatible inventory management features.
Accounting and Financial Record Management Complexities:
As the business expands, the financial management gets tougher and many complexities arise. Role of Financial accounting shows greater importance in an organization than earlier as most of the financial activities are interconnected to all the other departments of a larger organization. In-Depth visibility of accurate financial transactions, real-time information, cash flow activities are the focusing target and to avoid these complexities, this is only possible when your business process is adapted to an ERP software. Without ERP, this becomes really difficult to evaluate or track the cost of activities efficiently such as the labor process, manufacturing, WIP, product & other costs. Another Important process such as Accounts payable, receivables, banking transactions, closings etc. becomes strenuous to operate manually. Overall it can be mentioned that without ERP, most of the financial process execution is a burden to operate smoothly, precisely, seamless etc.
Flexibility and Customization Process:
ERP Solutions handy nowadays are versatile, for this reason, rendering adaptability to the offerings industry. It offers customization and flexibility, which is the USP for the offerings industry. The add-on or additional features such as cloud or mobile ERP makes it the most preferred activity ERP for carrier providers. Many business organization has wider varieties of customization in their business process which is not as simple as expected and manually those process cannot be done feasibly. So, without ERP flexibility, customization is quite difficult to serve in business functions.
Business Process Optimization:
Optimizing key business process is vital in order to achieve successful business service in an organization. This helps to reduce overall fatal errors and this can be achieved only through an ERP system. It enhances key functions of business rendering transparency across various departments of your organization. Without ERP, thinking about an optimized business process is burdensome.
Business with PrismERP:
As ERP became a popular trend to manage all the complexities of business procedure, PrismERP became a renowned name in the ERP market. The ERP system offers an independent platform to serve all the business complexities by offering various solutions along with countless features that can be served in a single platform. The Financial accounting transparency of PrismERP gives a clear picture of accurate financial transactions for any type of business. Back-office tasks and streamlining cross-departmental workflows are the fundamental aspects of PrismERP which drives efficiency, lower costs and increased profitability of an organization. Currently, PrismERP- one of the leading ERP in Bangladesh is focused on more than 35 industries and can also be utilized for a scope of service-centric organizations such as health-care, government, banking, education etc.
Contact Us

+88017 3007 1001

sales@prismerp.net
Visit Us

Head Office
F. Haque Tower (Level 7), 107, Bir Bikram CR Datta Road, Dhaka-1205, Bangladesh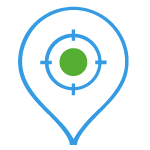 STP
House 29, Road 12, Sector 10, Uttara, Dhaka-1230, Bangladesh