Fleet Management
Maximize your business profit and lower operational cost by proper management of your fleet
This web application resembles as a website, thus will be a user friendly interface and it doesn't depend on any other application.Using this application will reduce man power of your business and save time. So your operating cost will be reduced and satisfy the customer.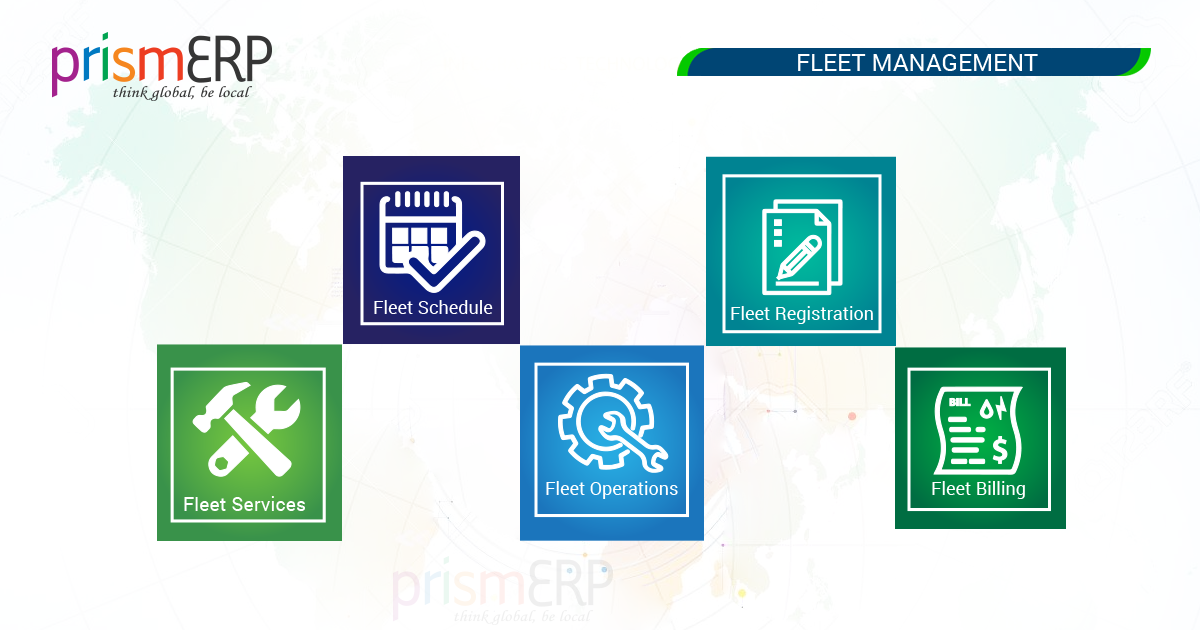 Lease or Rental Basis Fleet
By prismERP the rental or lease based fleet management is done easily. The tracking of every fleet is done precisely so that the time of each rental or lease is clear on the system thus decreasing the amount of miscalculation.

On Board Tracking of Fleets
The company can never loose sight of their fleet as their status on board are also shown in the system. A fleet is therefore tracked 24/7 which helps on making delivery on time.

Overview of Income & Expense
By PrismERP the overall monthly expenditure and income can be seen instantly as a transaction is made. The real time update feature facilitates the user to have an overall vision of the company's profit or loss, which helps in faster decision making.
User Access Control
Multiple users can access into the system to view their department's workflow. Different users are given different passwords and access of different zones.

Vantage Point for the Users
All transactions and activities inside the company are updated in real time thus allowing the user a full view of the company's operations.

Reduced Operating Cost
By using this application users can cut cost of manual labor. Everything can be done by click of a button thus reducing overall operational cost of the company.

Overall View of Workflows
Users can view the flow of the activities in different departments. Logging into the single portal one can view all the activities of the business which cuts costs and time.

Record of Fleet Servicing
Information of every servicing of every fleet is recorded and can be viewed by fleet registration ID's thus allowing the viewer a complete data of fleet conditions.
Disposal of Fleets
Disposal process can be done without manual output in the system. Inspection process, preparation of vehicle for sale can be done in an automatized way by the use of the ERP system.

Maintenance of Fleet Insurance
Fleet insurance report consists of fleet registration no, insurance type, policy, starting and expiry date, amount and so on.

Schedule a Live Demo
Go for a free practical demonstration in order to experience the user friendly platform of PrismERP