Organized data management with platform security for managing currency exchange operations
PrismERP ensures higher degree of security of organization's data. This ultimate system offers an extra layer of security by centralized backup of all critical and sensitive data. We have round-the-clock security experts to ensure servers are protected. Our advanced user-permission settings keeps the data protected.

Transparent Currency Stock
ERP system can easily handle all the foreign currency exchanges.Transparent currency stock defines local or foreign coins and bank notes in circulation and bank deposits where withdrawal of money can be done easily with short notice.

Dynamic Currency Converter
ERP system provides the organized integrated feature of currency converter which helps to deal or transfer different currency across many countries making your business process easier and faster.

Proper Regulatory Compliance
ERP system helps and manage to follow the proper guidelines provided by the authority so that the money currency transaction is done under a particular process and all the dealings are done in safe method.

Instant Notifications to Buyer/Seller
Smart notification ERP system helps you to stay alert regarding all the business process. While maintaining order management system in business notification is a must as it will help to notify the head person & the customer, whether the sale or purchase order is properly completed or not.

Cloud Based System
Cloud based ERP system allows a company's accounting, operations management and reporting to run in the cloud. It can be visible to any size of business.It reduces operating cost as well as support services, handles update and upgrade request of the system.

Real-Time Income Statement
The flow of all the business income that has been covered up for a particular time period and reports accurately with proper information which contains revenue, profit, expenditure so that you can analyze the income status of your business easily.

Improved Customer Experience
ERP system can shape up your business very rapidly as the business process becomes easier and will help you to gain more customer and share their analysis and review regarding your business so that you may live up to hype in your business.

Centralised Accounting
The ERP System centralizes all the business and financial transactions easily and handle as many accounts as you want which will impact and give the overall status and condition of your business.

Customer Relationship Management
ERP system manages the CRM solution process easily as it will help you to organize various campaigns so that you can rise a potential against any organization or customer and maintain a healthy relationship.

Online Order Management
Advanced technology and architecture of the online solution in PrismERP which will help to grow business in online and the process can be very much faster,safe and secured and dealing becomes very much easier.

Schedule a Live Demo
Go for a free practical demonstration in order to experience the user friendly platform of PrismERP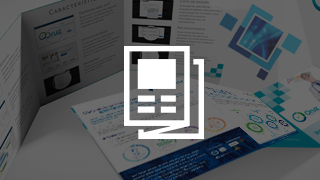 At a Glance
Go through all the overall features & solutions that are being covered in this industry by PrismERP
Read More